Emergency Preparedness Checklist
Would you be ready if disaster struck?
Emergency Preparedness Guides are intended to help you prepare for disasters before they happen. Disaster preparedness is no longer the sole concern of those who live in "Tornado Alley." For individuals, preparedness must now account for man-made disasters as well as natural ones.
Knowing what to do during an emergency is an important part of being prepared, and may make all the difference when seconds count.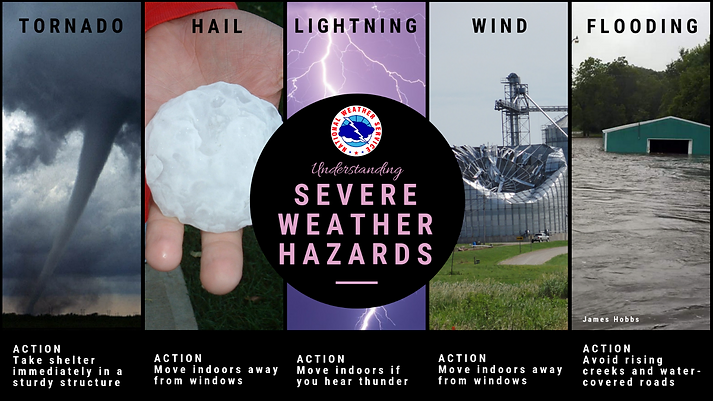 Emergency Kit

In addition to being prepared for different kinds of disaster situations, it is important to have an emergency kit ready to go at all times.

​An emergency kit has all of the things that a family may need during an emergency in which you may have to stay inside for longer than usual or if the electricity goes out. Making a family emergency kit can be fun for the family to do together. Here is how to put an emergency kit together:

​1. Find a large plastic bin or box to put items in

2. Check items off the list as you place them in the emergency kit

3. Place a copy of the checklist in the bin or box.

4. Place copies of each of the 'How to be prepared for .......' in the emergency kit.

5. Place the kit in a area you can easily access it.

How to build an emergency kit
How to build a vehicle emergency kit